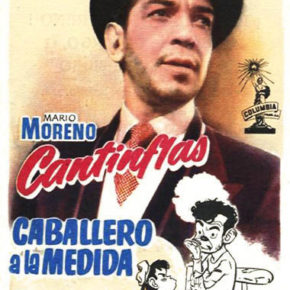 1911 was not a particularly humorous year in Mexico, what with the bloody Revolution exploding in the countryside. But in that same year the seeds were sewn for decades of future laughter, for Fortino Mario Alfonso Moreno Reyes was born August 12. Señor Moreno Reyes, better known as Cantinflas, was to become of the most,...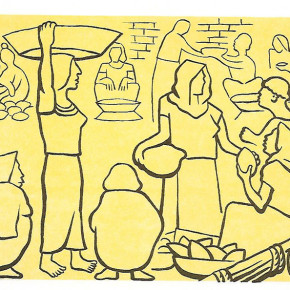 Artemio Rodriguez, (Mexican 1972–), La piñata que no se cae, 2010. Linocut 13×18. Artist Profile: Artemio Rodriguez Mexico has the longest and richest print tradition in the Americas.  From woodcuts to engravings to lithographs and linocuts, Mexico has enjoyed a long history of prominent print makers.  The first book published in the Western Hemisphere was...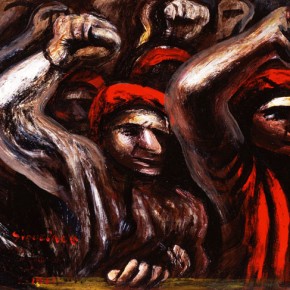 Courtsey of MOLAA (Museum of Latin American Art)
Artist and political activist, David Alfaro Siqueiros (1896 -1974), was a vital member of the Mexican School of Painting along with Diego Rivera and José Clemente Orozco. He continues to be viewed as one of the most important Mexican artists of the twentieth century while his artistic influence spread far beyond Mexico's borders. Siqueiros was...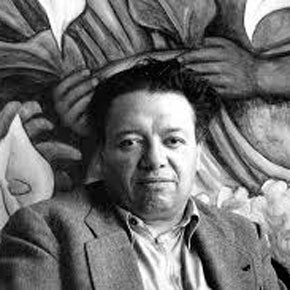 Faithful…to his art and politics
It is with delicious irony that Diego Rivera was born in Guanajuato. In the indigenous Tarascon dialect, the name Guanajuato means: place of frogs. Often endearingly and sometimes not, Rivera, with rounded chin and eyes bulging with imagination acquired the nickname 'Frog'. Rivera's claims to history include his tumultuous two marriages with Frida Kahlo and...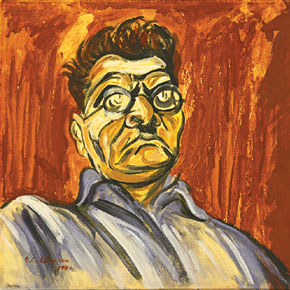 "Art is knowledge at the service of emotion."
Unappreciated in his native land for much of his life, José Clemente Orozco was eventually hailed as "the greatest painter Mexico has produced" during the years preceding his death by none other than arch-rival Diego Rivera. Orozco (1883-1949) dreamed of being an artist since early childhood, but tragedy struck before he was a teenager. First...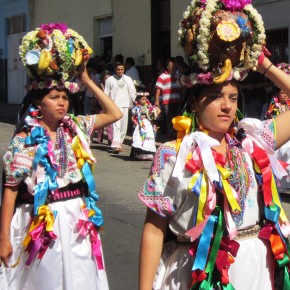 For 55 years the artisans of Michoacán have come to Uruapan for the largest event of its kind in Mexico.  This year more than 300 came from forty-seven pueblos. Michoacán handcrafts and folk art is a Mexican regional tradition centered in the state of Michoacán, in central/western Mexico. Its origins traced back to the...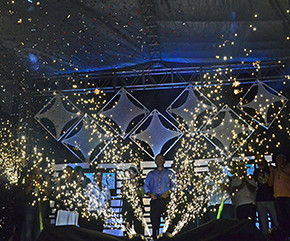 For the second year the ZIGF has raised over $10,000 on crowdfunding website Kickstarter to buy airline tickets for invited artists.  Monday, November 3, ended a 20-day campaign that raised $12,800 dollars from Zihuatanejo fans to help fund the 12th annual Zihuatanejo International Guitar Festival, to be held March 6 – 15, 2015. Held every...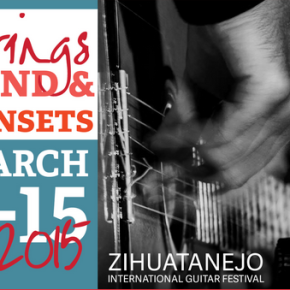 12th Annual Zihuatanejo International Guitar Festival to be held, March 6 – 15, 2015, in beautiful Ixtapa-Zihuatanejo, on the Pacific coast of Mexico. A week of live music in paradise, the Zihuatanejo International Guitar Festival comes back in 2015 with more incredible music in a beautiful beach front setting. Over twelve years, this non-profit festival...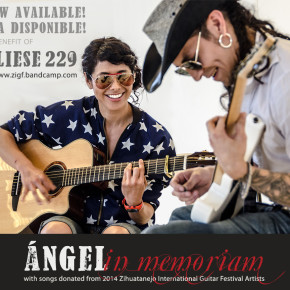 The Zihuatanejo International Guitar Festival brings musicians from all over the world to Ixtapa-Zihuatanejo every year in March.  They stay together for 10-12 days in the same hotel, they hang out, they make music together and they often develop  friendships that lead to collaborations and tours down the road.  This past festival brought together...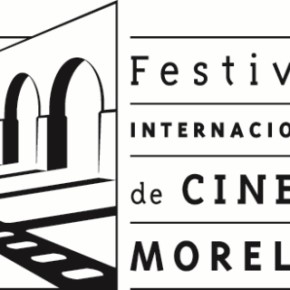 And thousands of Americans just googled Jodorowsky.   Kanye West –rapper, pop star– is known for his bluster and bravado.  I feel a bit bad for him, he makes a lot of money but no matter how many hits he gets,  it`s never enough.  He has been out on tour lately and venting in public...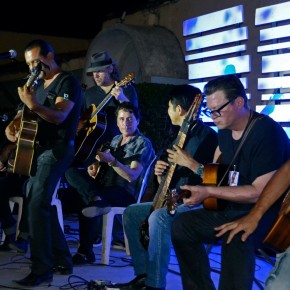 The Zihuatanejo International Guitar Festival celebrated its 10-year anniversary in March 2013, bringing to beautiful Ixtapa-Zihuatanejo, a week of world class music by international artists from across Mexico, the United States, Canada, Cuba, Spain, Japan, and Brazil. We had a wonderful 10-year anniversary and we hope you were able to join us in our celebration....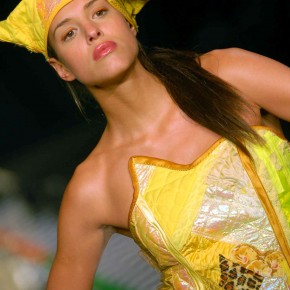 Mexican Urban Kitsch
Sergio Alcalá is one of the most recognized fashion designers in México, and at only 23 years old, he is also considered one of the most innovative. Elle Magazine calls him the Jean Paul Gaultier of México, saying that his focused style makes him one to watch. His show at Fashion Week México Autumn /...