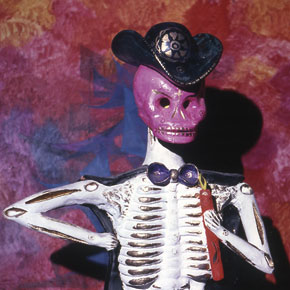 Dia de los Muertos
The ritual known today as Diá de los Muertos, or Day of the Dead, has been celebrated by the indigenous populations of Mexico for at least 3,000 years. Ancient civilizations believed that death was the continuation of life not the end. That living was just a dream and only in death did they become truly...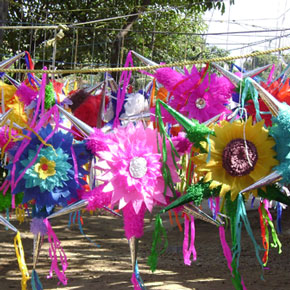 Mexican traditions and festivities
Mexico is predominantly a Catholic country, although every possible religion is very likely represented here…  Mexico has many of the same Christmas traditions found the world over in Judeo-Christian countries, but like all places they have their own versions and regional differences, with unique customs particular to Mexico.  Independent of religious celebration, the holidays in...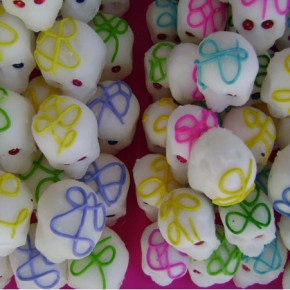 The Mexican Day of the Dead
Dia de los Muertos, Day of the Dead, celebrated in Mexico and other Hispanic countries, has considerable religious significance and predates the conquest of Mexico by Hernando Cortez. The festive period begins on the night of October 31, and continues through All Saints Day and All Souls Day, celebrated November 1st and 2nd respectively. On...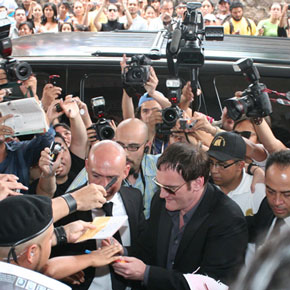 For the seventh year Morelia, Michoacán, hosted the increasingly prestigious international film festival, Festival Internacional de Cine de Morelia (FICM).  This year the special invited guest was Quentin Tarantino and his movie, Inglourious Basterds, inaugurated the week-long event. As every year, there was a wide offering of selections in many genres, with films and filmmakers...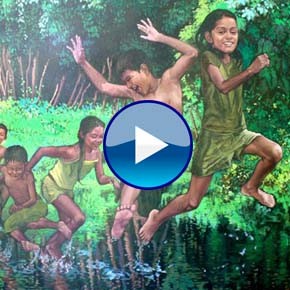 The passion of the artist and teacher
When one gets into conversation with Alfredo Tapia, it does not take long to realize how much his work is his life. Not only is he prolific, he has the desire and the gift to impart his knowledge to budding artists. Born, bred and living in Zihuatanejo, he is determined to shape culture in the...
Intercultural Communication: A Practical Guide By Tracy Novinger   Do you often find yourself frustrated or confused in your business or social interactions in Mexico? Do you feel like your simple, reasonable or logical requests are often met with incomprehension, disdain or indifference? Do you sometimes find yourself in situations that are inexplicable, flabbergasting or...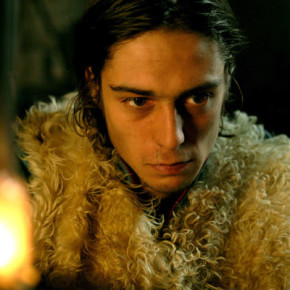 The 5th Annual Morelia Film Festival was held October 5 – 14, 2007, in Michoacan's picturesque capital city. Just four hours north of Ixtapa-Zihuatanejo and well worth the trip, this film festival just gets better every year. Well on its way to becoming a truly important event for international cinema, I highly recommend attending....
Honoring Indigenous Culture and Celebrating Mexico's Diversity to Advance Education and Opportunity– for All.
From its humble beginnings nearly fourteen years ago with forty indigenous street children gathered to study under a tree, to its second annual gala celebration, A Night of Aztec Culture, held last February at the elegant La Cala restaurant, the Netzahualcoyotl School (or Netza School) for indigenous and other deserving children, continues to break new...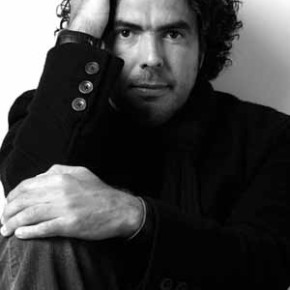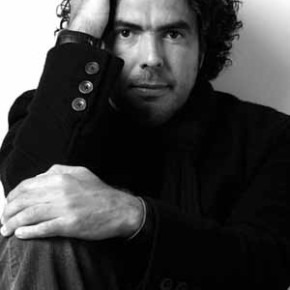 With Babel, Alejandro González Iñárritu has created a multi-layered, cinematic collage that takes us around the world where adults have problems, true. But the poignancy of the film lies in the fact that no matter where, privileged or poor, children are subjected to harsh absurdities lurking like a sub-terra contagion. González Iñárritu, the current master at...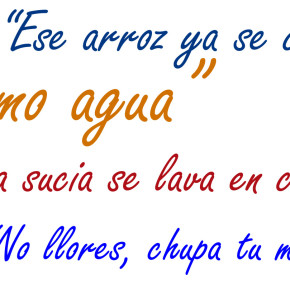 Idiom: a group of words established by usage as having a meaning not deducible from those of the individual words; a commonly used phrase that means more than it says. The man in my life had run the León Marathon in Guanajuato a day earlier, and I was searching the sports section of a local...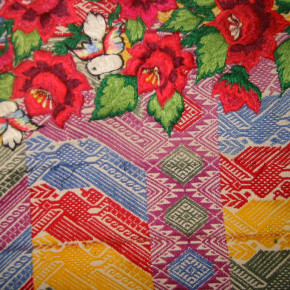 Huipiles, Mexico's festive native blouses, look good on anyone, from indigenous women to gringas. They come in colors and patterns to suit all personalities and body types, but all share a basic boxy shape. Mexican artisans elevate this simplest of garments to an art form by decorating them with embroidery, ribbons, lace, beadwork, inlay and...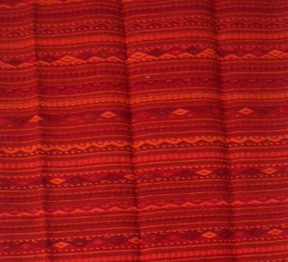 When you enter The-Bug-in-the-Rug store in Teotitlán del Valle, Oaxaca, you are greeted by the master weaver himself, Isaac Vasquez, a friendly, soft-spoken man with salt and pepper hair. He invites you into his workshop, housed in the sunny courtyard of his family compound. Your eyes are immediately drawn to the carpets on the adobe...