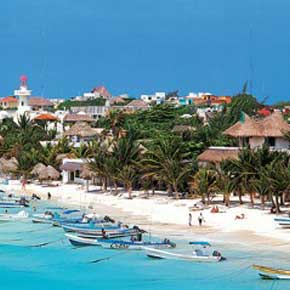 The charming and magical city of Mérida is located in the state of Yucatan, about 177 km (110 mi) from Campeche and 320 km (198 mi) from Cancun. Thanks to its tropical climate and cool winds that blow in from the nearby coast, temperatures range between 28º and 35º C (82º and 95º F) throughout most of the year.   Founded upon...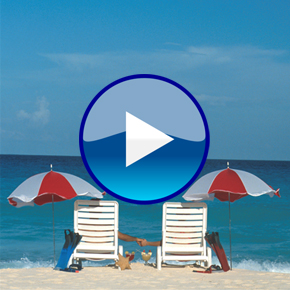 Campeche, Yucatan, Quintana Roo / The Mayan Riviera
The Yucatan Peninsula, located in southeastern Mexico between the Gulf of Mexico and the Caribbean Sea, has a year-round hot and humid climate, which is ideal for enjoying its Beach Resorts and natural paradises. The region, which comprises the states of Campeche, Yucatan and Quintana Roo, is well known for its numerous Mayan archeological sites, the blue waters of the Caribbean Sea that wash onto white-sand beaches,...