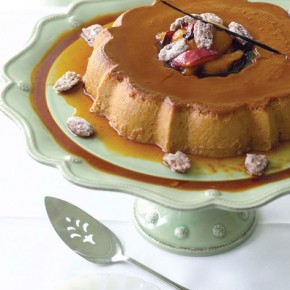 Desserts in the Latin American Tradition
Excerpts from the book , by Joseluis Flores, with Laura Zimmerman Maye: Cajeta Cajeta is a goat's milk caramel similar to dulce de leche (cow's milk-caramel originally from Argentina) or manjar blanco (what they call dulce de leche in Peru). In Mexico, it is traditionally sold in small, thin wooden boxes, or cajas, on the...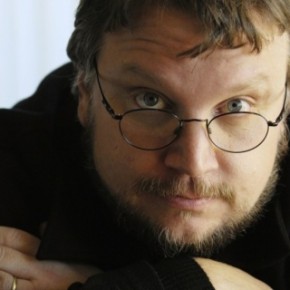 Guillermo del Toro's "Pan's Labrynth" held its Mexican premiere at the 2006 Morelia International Film Festival.
I consider myself to be pure, but not innocent. – Guillermo del Toro  October 17, 2006 (Morelia International Film Festival 2006) Guillermo del Toro is one of the most unusually gifted and versatile directors to have emerged in recent years fromMexico. Master of the horror and fantasy genre in the country, since his international debut...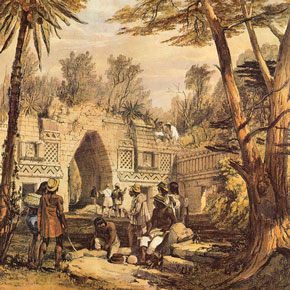 In  the early 1840's, two haggard men on mules emerged from Mexico's Yucatán Peninsula telling stories of a lost civilization discovered and unknown cities explored, long before the days when Nikon cameras and National Geographic magazine told us of these things. Between the years of 1839-1842, American John Lloyd Stephens and Englishman Frederick Catherwood, spent...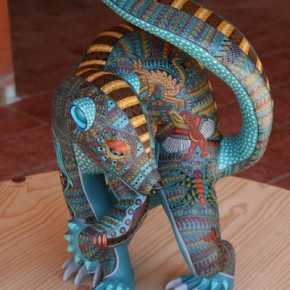 Beautiful and Whimsical Mexican Art Sculptures Made from Copal Wood
The valley surrounding Oaxaca is known for archaeological sites and a variety of artistic handicrafts. The most stunning are the intricately painted wooden alebrijes. Tourists have no trouble finding reason to visit Mexico's southern state of Oaxaca. Wildlife, archaeological wonders, unique handicrafts and a mixed culture resistant to modernization draw visitors from around the world....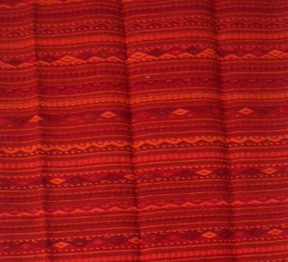 When you enter The-Bug-in-the-Rug store in Teotitlán del Valle, Oaxaca, you are greeted by the master weaver himself, Isaac Vasquez, a friendly, soft-spoken man with salt and pepper hair. He invites you into his workshop, housed in the sunny courtyard of his family compound. Your eyes are immediately drawn to the carpets on the adobe...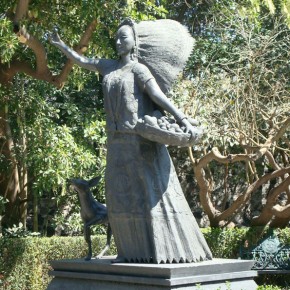 Tranquillity in the Big City
You can travel thirty-two kilometers from the zocalo (town square) to the quaint canals of Xochimilco and still be in Mexico City. Just short of this is a retreat, the sixteenth century monastery/hacienda/Museo Dolores Olmedo, home to the largest private collection of original Diego Rivera paintings, Frida Kahlo works and the largest private collection of...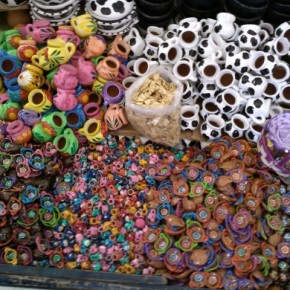 All year long there are festivals occurring in Uruapan. The two most noteworthy and that fill the hotels are; Noche de Muertos (Night of the Dead) and Semana Santa (Holy Week) The first is November 1 and the second is Holy Week. Michoacan is the center of the part pagan, part Christian celebration of Noche...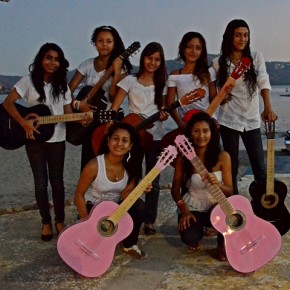 Photos by Margaret Reid and Olga Grishkova   Ritmos de Brasil, workshop and concert series was held January 20-30 and was part of the 10 year anniversary of the Zihuatanejo International Guitar Festival.  The event was sponsored in large part by the Brazilian government. Our special invited guest, Arnaldo Freire from Goiânia,...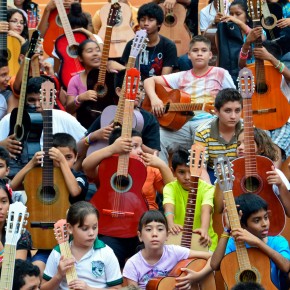 The Zihuatanejo International Guitar Festival is proud to announce that they have invited renowned classical guitarist and teacher, Arnaldo Freire, along with a select group of musicians and teachers from Gaoiania, Goias, Brazil, to Ixtapa-Zihuatanejo from January 21 – 30, 2013 to offer a series of workshops and concerts. Children´s Guitar Workshop Monday, January 21...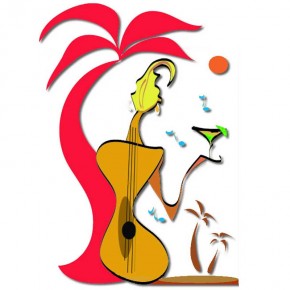 The 10th Annual Zihuatanejo International Guitar Festival is pleased to announce our 2013 line-up of invited artists. Musicians will be traveling to our idyllic beachside town from Mexico, the US, Canada, Poland, Spain, India, Cuba and Japan! Chakrapani from India (2013) The passionate and sensitive guitarist Chakrapani is one of the generation's brightest stars with...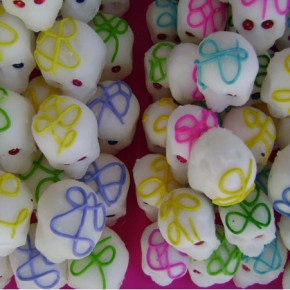 Day of the Dead is celebrated in Mexico, Nov 1 and 2, it is a holiday of great significance in Mexican culture.  Families honor their loved ones who have passed on, with alters and offerings in their homes and in cemeteries.  It is a time, not of sadness, but of joy and happiness because it...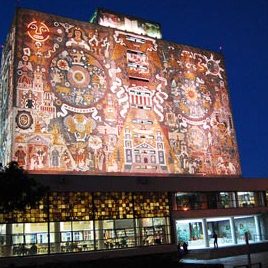 Nowhere is Mexico´s love of their pre-Hispanic heritage more apparent than in the stunning central library of the UNAM (Universidad Nacional Autonoma de Mexico), in the southern part of Mexico City. Ten stories tall, the building is covered in its entirety by mosaic stone murals depicting the history of Mexico.  The building was built by...