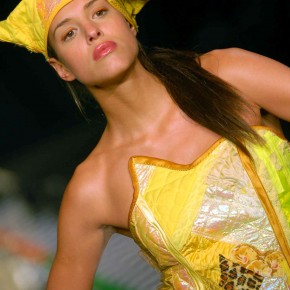 Mexican Urban Kitsch
Sergio Alcalá is one of the most recognized fashion designers in México, and at only 23 years old, he is also considered one of the most innovative. Elle Magazine calls him the Jean Paul Gaultier of México, saying that his focused style makes him one to watch. His show at Fashion Week México Autumn /...
Oprah's best efforts notwithstanding, books have taken a serious hit at the hands of competing media. It's easier to watch a movie, listen to a CD or turn on cable than it is to read a book, and unfortunately, most people do prefer easy. Additionally, buying books in México can be an expensive undertaking, assuming...