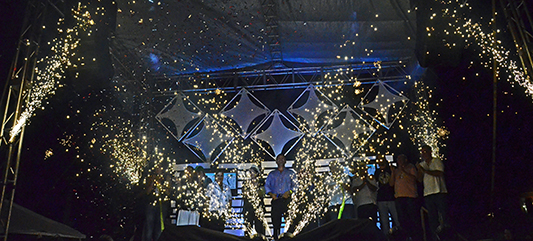 For the second year the ZIGF has raised over $10,000 on crowdfunding website Kickstarter to buy airline tickets for invited artists.  Monday, November 3, ended a 20-day campaign that raised $12,800 dollars from Zihuatanejo fans to help fund the 12th annual Zihuatanejo International Guitar Festival, to be held March 6 – 15, 2015.
Held every year in March, in beautiful Ixtapa-Zihuatanejo on the pacific coast of Mexico, the 10 day international music festival has become internationally known over the past twelve years for offering world-class music in intimate settings in a beautiful beach front location.  2015 artists will be coming from across Mexico, the US, Canada, as well as Spain, Argentina, Cuba, Australia, and Pakistan, and will be offering beach concerts, gala dinners, workshops and free to the public events, for a week of live music in paradise.
More information as well as tickets sales and discounted hotel rates can be found on the ZIGF website www.zihuafest.info
Thanks to everyone who backed the ZIGF 2015 Fundraising campaign, this non-profit community funded festival couldn't have done it without you!   See you in March!