Rocio Madrazo promotes the art of jewellery as well as traditional art in her gallery  Galart. With enthusiasm she talks about the work of two women she represents. Emilia Castillo is one example of a multimedia artist. Her line of silver jewellery is Mayan- influenced as well as her tableware (hand-hammered salad tossers with copper...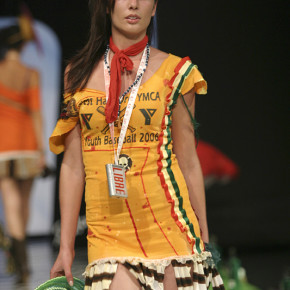 Over 10,000 persons, press, celebrities, designers, models, buyers and ordinary folk – descended on Mexico City's Hotel Camino Real during the last week of October to witness close to 40 fashion shows. The event, Fashion Week Mexico, has been occurring twice yearly (in October the Spring-Summer collections are presented, in April the Fall-Winter) for the...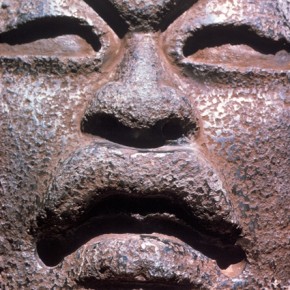 You don't have to be an anthropologist or an art expert to appreciate pre-Hispanic art, all you need is an eye for beauty, according to Alicia Pesqueira de Esesarte, Director of the Rufino Tamayo Museum of Pre-Hispanic Art in Oaxaca. "It's about the expression of beauty made by humans for humans," she says. But pre-Hispanic...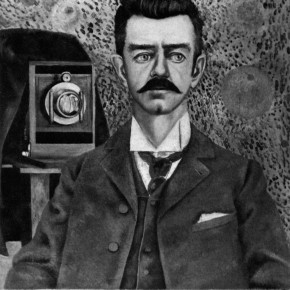 Despite the sufferings of ill health, Guillermo Kahlo made pictures that remain a legacy to Mexican art and culture. Like daughter, like father… Mexican artist Frida Kahlo shared many things with her father; she had his dark eyes and his powerful intellect, and the inspired restiveness of the one was common to the other. Both...
"For the past decade, Mr. Macias has been working on his ongoing sculpture series, Goddesses and Women of Mexico." The name Zihuatanejo is derived from the Nahuatl Cihuatlan which means, Land of the Women. For many centuries Zihuatanejo was an important matriarchal center in Mexico. In keeping with this tradition, Galeria Ixchel Maya on Nicolas...
The latest addition to Zihua's ever growing art community opened December 1st, Z-Town Gallery, located on the corner of Juan A. Alvarez and Agustin Ramirez. The new Z-Town gallery is the long awaited home to local surf and landscape oil painter Peter Schworer and other local and international artists. Until now, Schworer's work could only...
"Zih Galería is a welcome addition to Zihuatanejo's ever growing art community and well worth a visit."   ZIH Galeria Juan Alvarez, Central Zihuatanejo Mexico has long had a rich art tradition. Masters in almost every form have hailed from this country. From sculpture to wood carving, furniture designers, jewelry and metal working to a vast tradition...
"…plastic frogs, butterflies and thick splashes of color that seem to emerge from the surface of the canvas."   Five Artists from Lake Superior March 25-30th, Galeria de Arte La Madera hosted an exhibit of five established American artists from the Lake Superior region of the United States. The opening night reception was held Saturday...