Only a few days left until the biggest ever international real estate event in Mexico arrives.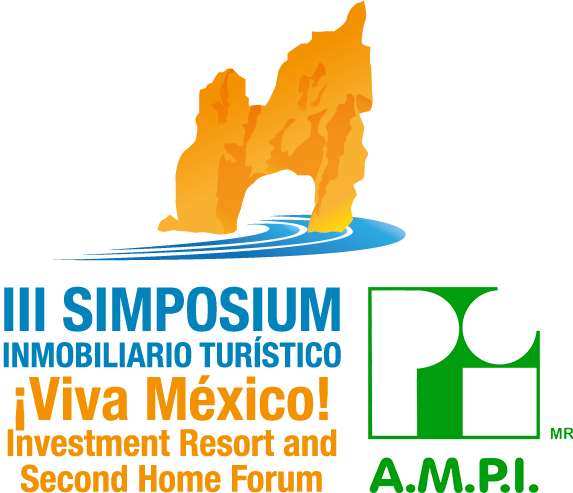 At the moment, 149 have registered for the Forum and 35 for the CIPS Institute, still time to register at http://www.icabo.com/viva-mexico/
High profile leaders are coming to Los Cabos.  Four Senior executives will attend from NAR. These include the President Elect, First Vice President and a Past President. Jeffrey Hornberger, Director Global Business Alliances will be there and also  a panel member.
Linda Neil will start the proceedings with excerpts from the class, "Doing Business in Mexico." Claudia Vazquez, Director of Development and New Business at Softec will make a presentation. That company is Mexico's leader in economic and demographic analysis. Don Nelson the leading authority on U.S /Mexico taxes is on the roster, as is  Marco Roca He is Senior Vice President at Realogy (Century 21, Caldwell Banker and Sotheby's) I heard him speak at the NAR meetings, recently and he was on a panel with representatives from Re/Max and  Keller Williams. Marco made an impressive presentation.
Claudia Vazquez will cover the  below topics:
Historic performance of second home markets in Mexico
Comparative position of main second home markets
Urban consolidation vs tourism attractions
Product diversity
Prices and attributes
Sales and market performance
Inventory depletion and projections
Among others involved in the sessions will be Bill Gottfried, Chair, International Texas Association of Realtors and NAR's Presidential Liaison to the United Arab Emirates.
Below is just one of the panels:
– Under Valued Markets in Mexico, panelists to be announced
– Medical Services/Assisted Living – Dr. Rivas, Blue Net Medical/Paulino Davo, ABC Hospitals
– Cultural, language & art schools – Julie Goff, Se Habla La Paz
– Vacation Rentals as an Investment – Don Hirschaut, Earth, Sea & Sky Vacations
– Culinary/Organic, Enrique Silva, Huerta Los Tamarindos
It will not be all play.
Friday evening, Querencia, a private Golf Club and Residential Community, will have a property  tour and a reception.
Saturday evening, Diamante will host a reception. (Attendees will be able to inspect progress on the new Tiger Woods designed course, under construction.)
A pool party at the ocean front boutique development,  el Encanto, will mark the ending of the Forum.
CIPS INSTITUTE: It will take place from Monday to Friday
The following  eight hour classes will be taught:
– Global Real Estate Local Markets
– Europe and International Real Estate
– The Americas and International Real Estate
– Doing Business in U.S.A. Real Estate
– Asia/Pacific and International Real Estate
Adrian Arriaga NAR's Presidential Liaison to China will teach the Asia/Pacific class. Linda Neil will teach the rest. She is the only instructor accredited in Mexico.
As a part of Spotlight Mexico 2013, Los Cabos will be in the international limelight for this event