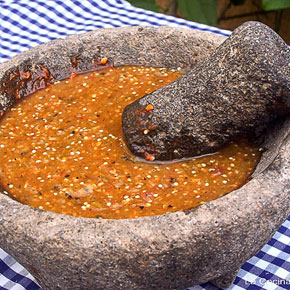 Tools for the Mexican Foodie
When I first stepped foot into my new, fully equipped kitchen in Mexico, I found myself wondering "what the heck is this stuff?" – a surprise for me, having years of experience working in kitchens. After living in Mexico and serving Mexican- international fusion food, I've come to love these Mexican tools. For anyone interested...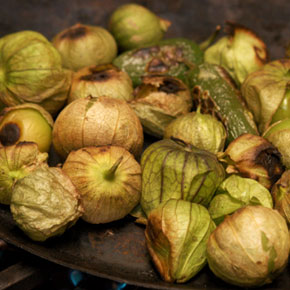 Ingredients: 7-10 tomatillos, rinsed. Keep the husks on (but if you bought them with the husks off, it's ok too) 1-2 jalapeños 1 clove garlic salt, to taste Directions: Roast the tomatillos and chiles. This can be done stove-top, using a comal or griddle, or in the oven. When the tomatillo husks are blackened...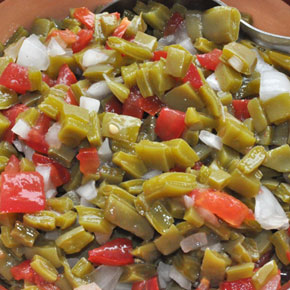 This is a fantastic raw salsa (salsa cruda) to serve with beans and rice, tacos, or on top of grilled fish: Ingredients 2 small prickly-pear (nopal) pads, chopped into 1 cm cubes (1/2 inch cubes) 1 ripe Roma tomato (or any nice red tomato), chopped into 1 cm cubes. 1⁄2 red onion, diced – 1⁄2...