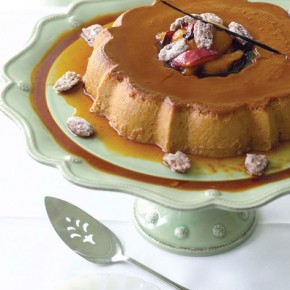 Desserts in the Latin American Tradition
Excerpts from the book , by Joseluis Flores, with Laura Zimmerman Maye: Cajeta Cajeta is a goat's milk caramel similar to dulce de leche (cow's milk-caramel originally from Argentina) or manjar blanco (what they call dulce de leche in Peru). In Mexico, it is traditionally sold in small, thin wooden boxes, or cajas, on the...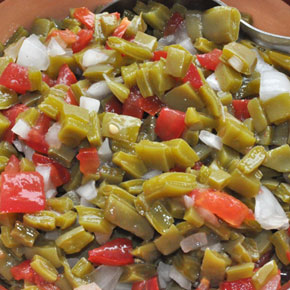 This is a fantastic raw salsa (salsa cruda) to serve with beans and rice, tacos, or on top of grilled fish: Ingredients 2 small prickly-pear (nopal) pads, chopped into 1 cm cubes (1/2 inch cubes) 1 ripe Roma tomato (or any nice red tomato), chopped into 1 cm cubes. 1⁄2 red onion, diced – 1⁄2...