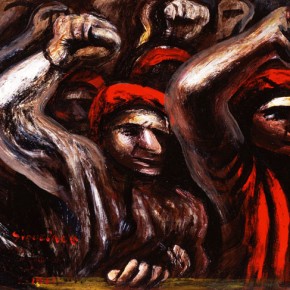 Courtsey of MOLAA (Museum of Latin American Art)
Artist and political activist, David Alfaro Siqueiros (1896 -1974), was a vital member of the Mexican School of Painting along with Diego Rivera and José Clemente Orozco. He continues to be viewed as one of the most important Mexican artists of the twentieth century while his artistic influence spread far beyond Mexico's borders. Siqueiros was...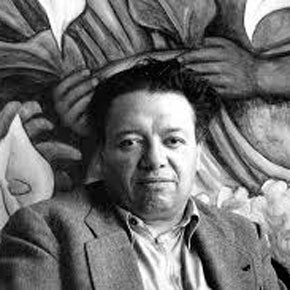 Faithful…to his art and politics
It is with delicious irony that Diego Rivera was born in Guanajuato. In the indigenous Tarascon dialect, the name Guanajuato means: place of frogs. Often endearingly and sometimes not, Rivera, with rounded chin and eyes bulging with imagination acquired the nickname 'Frog'. Rivera's claims to history include his tumultuous two marriages with Frida Kahlo and...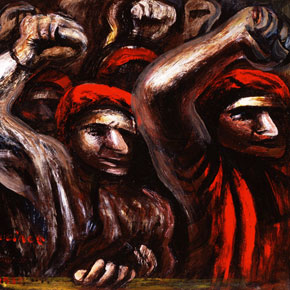 Celebrating the 100th Anniversary of the Mexican Revolution
Mexico's history is laden with severe social and economic challenges. In the beginning of the twentieth century under the rule of Porifirio Diaz (1867-1911), political corruption and the ever widening gap between rich and poor caused the country to erupt in a bloody revolution that lasted from 1910 until 1920. Once the Constitution of 1917...