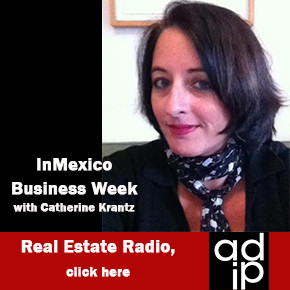 The Behre Dolbear Group Inc., founded in 1911, are minerals industry advisors who publish a yearly survey on where and where not to invest in the minerals industry. In 2013, Mexico again made the Top Five.
The Behre Dolbear Group bases their rankings on independent research from within their global network of 12 offices worldwide, who completed over 220 projects in 55 countries in 2012, as well as third party market analysis and government research. Their intent is to highlight countries whose policies and business conditions promote investment growth in the mining sector.
According to the, 2013 Ranking of Countries for Mining Investment: "Where Not to Invest," compiled and edited by Chris Wyatt and Taylor McCurdy, twenty-five countries were considered in this year's survey. They were ranked based on seven criteria: the country's economic system, the country´s political system, the degree of social issues affecting mining in the country, the delays in receiving permits due to bureaucratic and other issues, the degree of corruption prevalent in the country, the stability of the country's currency, and the competitiveness of the country's tax policy.
The top five countries to invest in mining are: Australia, Canada, Chile, Brazil and Mexico. *The United States of America, ranked number six. (The worst countries to invest in were: Russia, the Democratic Republic of Congo, Kazakhstan, Papa New Guinea, and South Africa.)
Mining is now Mexico´s 4th largest industry behind automobiles, oil, and electronics.
Driven by Chinese demand, commodity prices soared with Mexico´s mining income growing 134 percent between 2009-2011.  Total investment in mining in Mexico during former President Felipe Calderon´s term reached $25 billion, with foreign companies accounting for 40 percent.
"We estimate total investment for the (current president's) six year term could be above or around $25 billion or $26 billion," Mario Cantu Suarez, Mexico's chief mining official, told Reuters at the BNAmericas Mexico mining summit.
Mexico was the largest recipient of investment in mineral exploration in Latin America in recent years, according to Metals Economic Group.  Mexico received 7.6 billion US dollars in mining investments in 2012, 36% more than in 2011, and experts predict that investments in the sector will continue to grow strongly. 
Nationally, Mexican mining companies are investing large sums as well. The three largest Mexican-owned mining groups are Grupo Mexico, Industrias Peñoles / Fresnillo plc and Minera Frisco, with an investment of 3.6 million US dollars between them.
Mining may be an industry where reform may not increase profits, international advisors caution that government regulation increasing royalties are in the works and laws are being changed by Mexico´s House of Congress that may slow down the amount of foreign investment.  Mexico´s new government has made Mining Reform a key component of their Pact for Mexico plan. Mexico´s economy secretary Ildefonso Guajardo Villarreal says the bill will seek to strike a balance between royalties and concessions and other taxes for mining interests in the country.
Resources:
Behre Dolbear has referred to the Index of Economic Freedom (a Wall Street Journal/Heritage Foundation publication), the World Economic Forum's Global Competitiveness Report, and publications from Transparency International.