The Mexican Association of Real Estate Professionals (AMPI) recently held its annual, conference and trade show in Guadalajara and Tequila. Those attending called it a "HUGE" success.  The word HUGE could refer to the number attending. Nearly 900 came to Jalisco for the event. There were educational events, social events, a trade show, the Annual...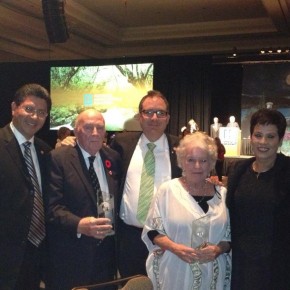 This year the United States´ real estate association, National Association of Realtors (NAR) created a new award category; International REALTOR® Member of the Year.   The award is designed to recognize and honor international members who embody REALTOR® spirit.  Recipients of this award go above and beyond; they volunteer their time to the Association and help...
Enrique Peña Nieto:  The continuing global economic slowdown has taken its toll on world development, severely affecting most advanced economies. According to the International Labour Organisation, 600m productive jobs will have to be created around the world over the next decade in order to generate sustainable growth and maintain social cohesion.   Whereas growth in...