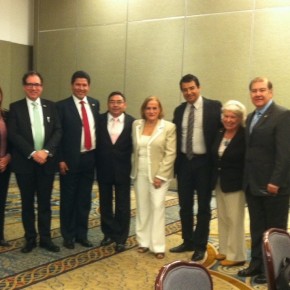 Ariel Cano Cuevas is the Director General ofVivienda,Mexico's national housing agency. He delivered the key note speech at the recent Mexican Association of Real Estate Professionals (AMPI) Toma de Protesta (Innauguration) inMexico City. During the presentation he announced new initiatives for two social housing agencies, INFONAVIT and FOVISSTE. He concluded his remarks by predicting the...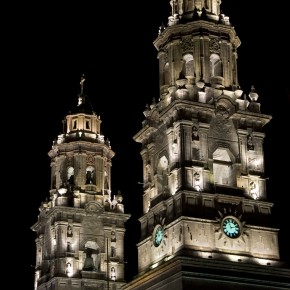 Latin America's Illuminated City Gets More Lights
Morelia is more than the political capital of Michoacan, it is also the cultural center. In 2003, the city embarked on an activity, "Plan Luz."  Buildings and historical monuments are lit up at night. The architecture is a true sixteenth century jewel. In 2010, Morelia was named, "Latin America's Illuminated City,"  by the organization, Lighting...