Beautiful and Whimsical Mexican Art Sculptures Made from Copal Wood
The valley surrounding Oaxaca is known for archaeological sites and a variety of artistic handicrafts. The most stunning are the intricately painted wooden alebrijes. Tourists have no trouble finding reason to visit Mexico's southern state of Oaxaca. Wildlife, archaeological wonders, unique handicrafts and a mixed culture resistant to modernization draw visitors from around the world....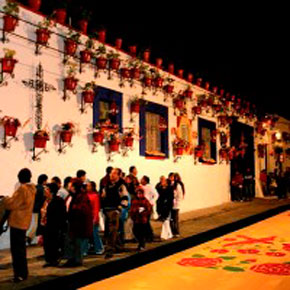 Aug 1-15, XXXIII Festival Internacional de Música de Camara (International Chamber Music Festival), San Miguel de Allende, Guanajuato. A classical music festival to bid farewell to the summer, featuring award-winning international ensembles, guest musicians and local artists performing in the city's beautiful open gardens or grand gothic cathedral. Considered the top chamber music festival in...