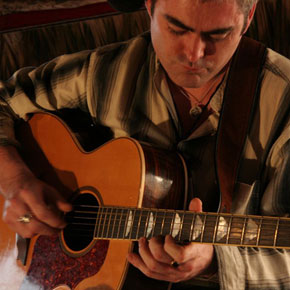 Mar 1-14, Feria Internacional Tapachula, Chiapas (Tapachula, Chiapas International Fair) One of the largest fairs in the region, state and country including; livestock, agriculture, commercial exhibitions, bullfights, rodeos, art, hand crafts, local cuisine, family shows and concerts, and don't forget the rides. Mar 3-9, Carnaval (Carnival), Nationwide. This festival is an official Mexican holiday that...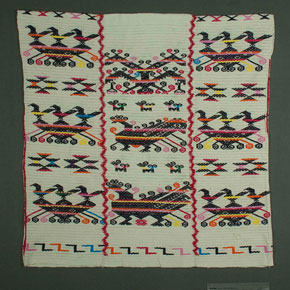 Oaxaca: Matsers of Folk Art
Mar 1- 19, Weaving Diversity: Textiles from Oaxaca, Mexican Cultural Institute, 2829 16th Street, NW Washington D.C. The Mexican Cultural Institute gallery spaces are showing an extraordinary exhibition of textiles from the Textile Museum of Oaxaca. Representing three important collections from the Textile Museum of Oaxaca, the elaborate pieces on display will showcase historical indigenous...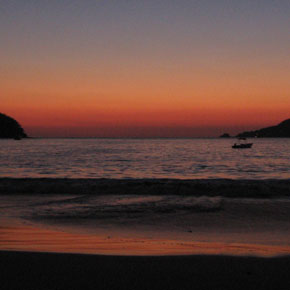 Paying Tax Is Now Easier Than Ever and with Stateside Benefits!
http://youtu.be/UJUrtLMJByw Those who have rental properties in Mexico can now rest easy. SAT, Mexico's Uncle Sam, has provided a straightforward and relatively simple way to declare and pay taxes on rental income for those foreigners who have long wished to be in compliance but did not know the way to do so. As of February...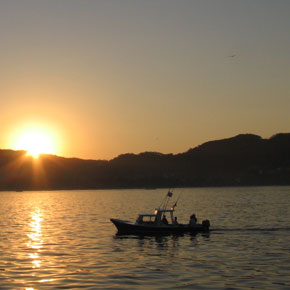 and Forms 3520 and 3520A
Per Internal Revenue Code Section 6048, any trust established in a foreign country by a United States citizen requires filing certain forms with the U.S. Department of the Treasury (Internal Revenue Service) each year. Forms 3520 and 3520A must be filed by anyone who holds an interest in a foreign trust as a beneficiary. These...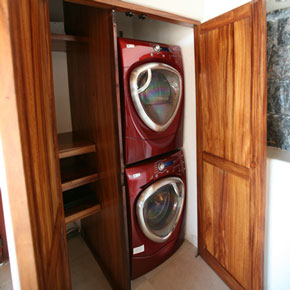 Choosing the right appliances for your home is a matter of form and function. Whether you are looking for a utilitarian, modern, rustic or contemporary kitchen you can be sure to find a suite of appliances that will meet your style and cooking needs.  Home appliances are no longer bulky hunks of metal and plastic;...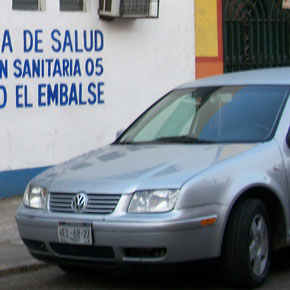 It's really not very difficult to get a Mexican driver's license in Zihuatanejo if you have the right documentation. The word that best describes the process for those of us hailing from the U.S. and Canada is: puzzling. You don't have to take a written test to prove you know the rules of the road....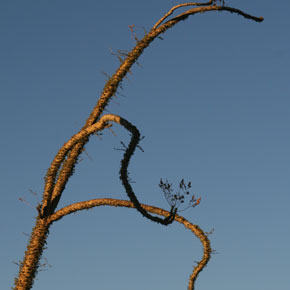 Strange Endemic Plants Cover 250 Miles of Mexico's Baja Peninsula
Boojum trees are one of many reasons for tourists to visit the eight-hundred mile long peninsula below California, site of Mexico's two most western states.  The Boojum (Fouquieria columnaris) was named in 1922 by a botanical explorer from Tucson, Godfrey Sykes, who adopted the name from a Lewis Carroll's fictional character in The Hunting of...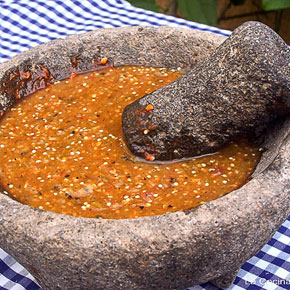 Tools for the Mexican Foodie
When I first stepped foot into my new, fully equipped kitchen in Mexico, I found myself wondering "what the heck is this stuff?" – a surprise for me, having years of experience working in kitchens. After living in Mexico and serving Mexican- international fusion food, I've come to love these Mexican tools. For anyone interested...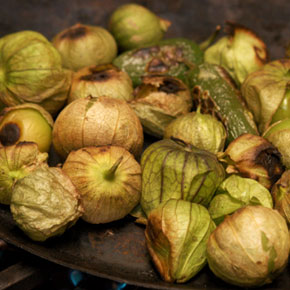 Ingredients: 7-10 tomatillos, rinsed. Keep the husks on (but if you bought them with the husks off, it's ok too) 1-2 jalapeños 1 clove garlic salt, to taste Directions: Roast the tomatillos and chiles. This can be done stove-top, using a comal or griddle, or in the oven. When the tomatillo husks are blackened...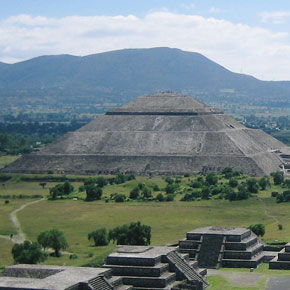 Teotihuacan is an enormous archaeological site in the Basin of Mexico, containing some of the largest pyramid structures built in the pre-Colombian Americas. Apart from the pyramids, the archaeological site of Teotihuacan is also known for its large residential complexes, the so-called calle de los muertos (street of the dead), and its colorful well-preserved murals....
Welcome to Another Day in Paradise, It's March and that means only one thing in Zihuatanejo: the Zihuatanejo International Guitar Festival! March 8 – 13, the streets will be full of music in Ixtapa-Zihuatanejo as 16 international artists converge on Zihuatanejo from across the globe. On offer will be Gala Dinner Shows, Bar Shows,  Concerts...