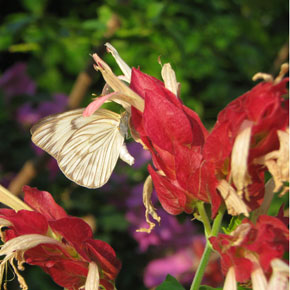 Dec TBA, Rucco Surfer Reunion 2010, Ixtapa. The annual Rucco reunion is a three day event focused on surf and fun at Playa Linda. There will be teams of surfers, all 40 years or older, from Mexico, Texas, California, Florida, and more! Also there will be good food, beverages, music, and more. For more info,...
Courtsey of MOLAA (Museum of Latin American Art)
Artist and political activist, David Alfaro Siqueiros (1896 -1974), was a vital member of the Mexican School of Painting along with Diego Rivera and José Clemente Orozco. He continues to be viewed as one of the most important Mexican artists of the twentieth century while his artistic influence spread far beyond Mexico's borders. Siqueiros was...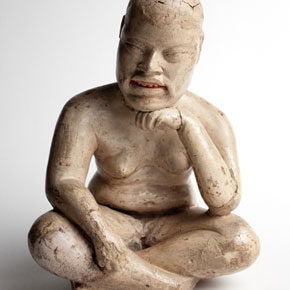 Colossal Masterworks of Ancient Mexico
Dec 1, 2010–Jan 9, 2011, Olmec: Colossal Masterworks of Ancient Mexico, The Los Angeles County Museum of Art, 5905 Wilshire Blvd, Los Angeles, CA. This is the first West Coast presentation of massive works and small-scale sculptures produced by Mexico's earliest civilization, which began around 1400 BC and was centered in the Gulf Coast states...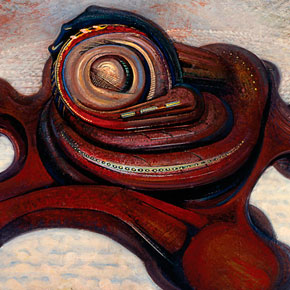 Rethinking the Museo de Arte Carrillo Gil Collection
Dec 1- 18, Shattered Glass: Rethinking the Museo de Arte Carrillo Gil Collection, Americas Society, 680 Park Avenue, New York, NY. Through the study of contemporary art and Mexican high modernist masterpieces in the collection of the Carrillo Gil Museum of Art, the curatorial team reexamines the artworks in a new context relating to the...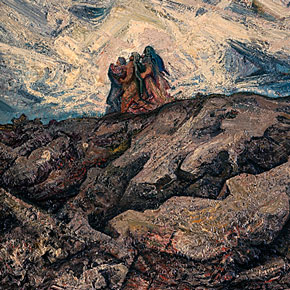 Landscapes by David Alfaro Siqueiros
Dec 1, 2010 – Jan 30, 2011, Siqueiros Paisajista/ Siqueiros: Landscape Painter, Museum of Latin American Art, 628 Alamitos Avenue, Long Beach, CA. The Museum of Latin American Art (MOLAA) is proud to join the Museo de Arte Carrillo Gil (MACG), Mexico City, in presenting Siqueiros Paisajista / Siqueiros: Landscape Painter. This exhibition reveals...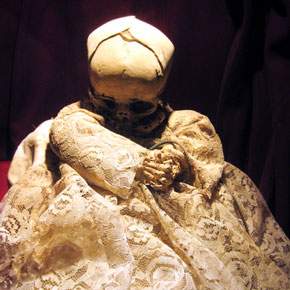 In Guanajuato
ANGELITOS…I've heard this word referenced in Spanish songs and poetry lyrics. I always assumed the literal translation 'little angels' applied, conjuring pretty images…mostly chubby cherubs or wispy waifs with wings growing out of their backs: a metaphor for lofty sweetness and innocence in humans! A visit to El Museo de las Momias in Guanajuato straightened...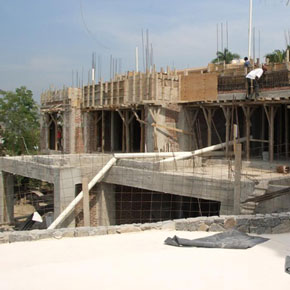 Construction Phase
Assuming that the proper paperwork for your construction project (license, permits, insurance, etc) has been processed and approved, you are now ready to see some ground-breaking work begin. Here we've outlined the general steps you'll encounter once the construction phase of your project gets underway. Having a better understanding of the overall process will help you...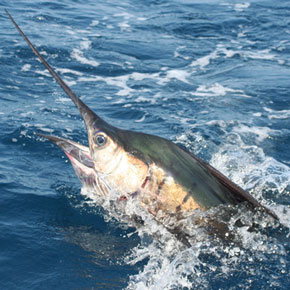 The Holy Trinity of Resonance
Do some boats raise fish better than others? You bet they do, but why? And, how can a 25 foot Mexican panga raise more fish than a "no expenses spared" 45 foot sport fisher? It is all about the Holy Trinity of Resonance, Vibration and the Horsepower to Weight Ratio. First you must understand how...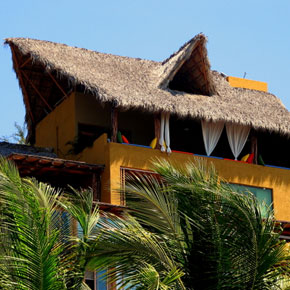 On the Sale of Your Vacation Home
Real estate investors always have a lot of questions about income tax on capital gains. Instead of writing an article giving a full explanation of how this tax is calculated, deducted, exempted and paid, I prefer to share with you the most frequently asked questions made by property owners and tax payers. What is the...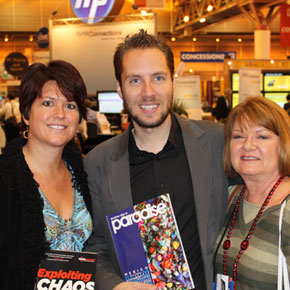 and Retiring in Mexico
The Mexican Association of Real Estate Professionals (AMPI) recently held its 39th Annual Conference and Trade Show in Monterrey, N.L. Members assembled from across Mexico to exchange ideas, hear speakers on various subjects of interest, network, socialize and hold AMPI's annual meeting. Two special events took place during the week. The first was the signing...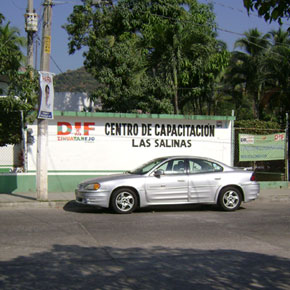 Mexico's INAPAM card
Turning 60 earlier this year didn't exactly find me turning cartwheels of joy. (And could I have even if I'd wanted to, one wonders?) But there was one very bright spot in becoming a sexagenarian, and that was qualifying for Mexico's INAPAM card. INAPAM stands for Instituto Nacional de las Personas Adultos Mayores, and it...
Desserts in the Latin American Tradition
Excerpts from the book , by Joseluis Flores, with Laura Zimmerman Maye: Cajeta Cajeta is a goat's milk caramel similar to dulce de leche (cow's milk-caramel originally from Argentina) or manjar blanco (what they call dulce de leche in Peru). In Mexico, it is traditionally sold in small, thin wooden boxes, or cajas, on the...