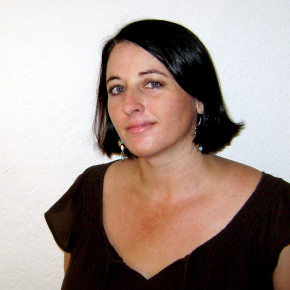 Welcome back to another day in paradise! Hope you had a lovely summer, ours was very productive. ADIP took the summer off from printing and we used our time to rebuild the website, to add a staggering array of new interactive features and upgrade our digital magazine. Check out www.adip.info for ten years of magazine...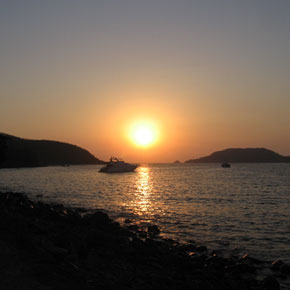 10. I'm here… And so are a lot of your friends (even a few you haven´t met yet) and more keep trickling in each week  … Ixtapa-Zihuatanejo has a fiercely loyal following among visitors who come back year after year and an active thriving community. 9. It's beautiful! The bay has been especially sparkling lately...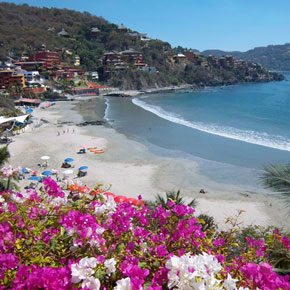 This article covers condominium law in Mexico, how a condominium legally works and what are the rights and obligations of owners. Governing rules The governing rules for condominiums are the Condominium Ownership Law No. 557 of the State of Guerrero (referred to here as the Law), and the Condominium Regime, which contains the individual condominium...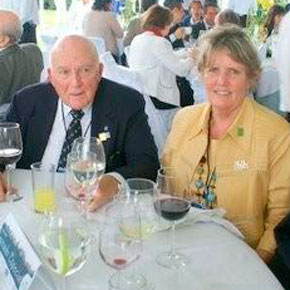 The 19th Real Estate FORUM The 19th Real Estate FORUM was presented this year by the Guadalajara section of the Mexican Association of Real Estate Professionals (AMPI) with more than 400 realtors in attendance for talks, Perspectives on the Real Estate Industry.  Following the national anthem and parading of the flag by the drum and...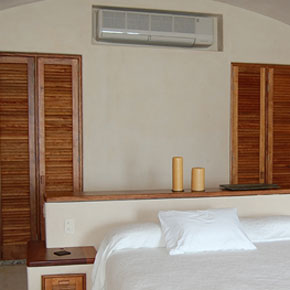 If you lived in Zihuatanejo thirty years ago chances are you didn't have air conditioning, so if you wanted a respite from the heat you jumped in the ocean or took several showers a day.   Although it's this simplistic, and at times bohemian, lifestyle that attracts us to Zihuatanejo, nowadays escaping the heat can be...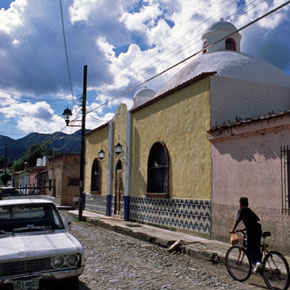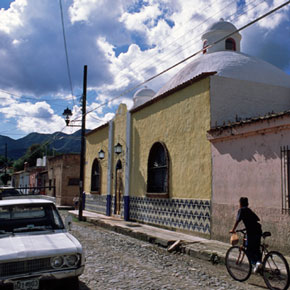 Here's a two-destination trip offering not only a big change from the Pacific Coast splendor of Ixtapa-Zihuatanejo but vivid contrasts between the two cities themselves:  Ajijic and Mazamitla. Both places are located northwest of here in the state of Jalisco, but while Ajijic can lay claim to being the ex-pat capital of Mexico, you might...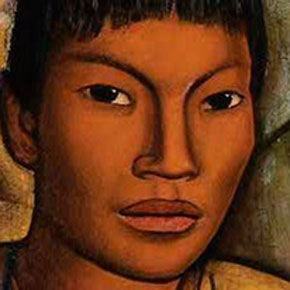 Latin American Masters from the FEMSA Collection
Nov – Jan 17, Latitudes: Latin American Masters from the FEMSA Collection, Bowers Museum, 2002 N. Main St., Santa Ana, CA. Collaboration between the Bowers Museum, FEMSA, and the Mexican Consulate is on exhibition. Latitudes is a selection of paintings from leading Latin American beverage company FEMSA`s prestigious collection of more than 1,000 modern and...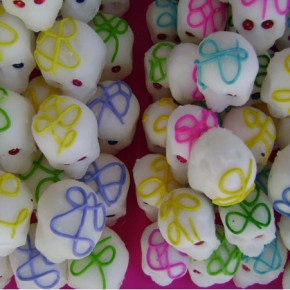 The Mexican Day of the Dead
Dia de los Muertos, Day of the Dead, celebrated in Mexico and other Hispanic countries, has considerable religious significance and predates the conquest of Mexico by Hernando Cortez. The festive period begins on the night of October 31, and continues through All Saints Day and All Souls Day, celebrated November 1st and 2nd respectively. On...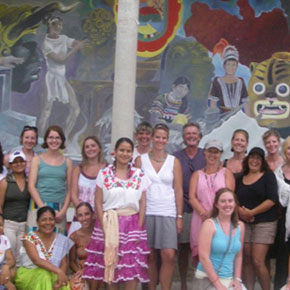 The Rocky Hill Story
Visiting U.S. Teachers at The Netza School Learn, Share & Receive Lasting Impressions of Zihuatanejo & Its People… "What people lack in material wealth, the make up for in emotional wealth. I soon learned that people were very generous and deeply caring," was one poignant observation of teacher-in-training Stephanie Bourquin of Colorado. Stephanie was one...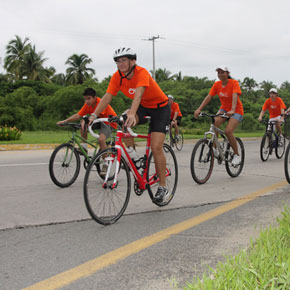 Cycling for Change
Hablando Menos, Amando Mas A.C. (speaking less, loving more) is a non-profit association that was created after members of the community found that there were limited resources here or in neighboring states for seniors in need of special care or even just housing, and decided something needed to be done. HMAM already has 1,000 square...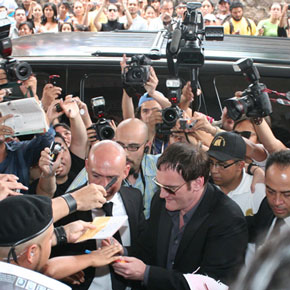 For the seventh year Morelia, Michoacán, hosted the increasingly prestigious international film festival, Festival Internacional de Cine de Morelia (FICM).  This year the special invited guest was Quentin Tarantino and his movie, Inglourious Basterds, inaugurated the week-long event. As every year, there was a wide offering of selections in many genres, with films and filmmakers...